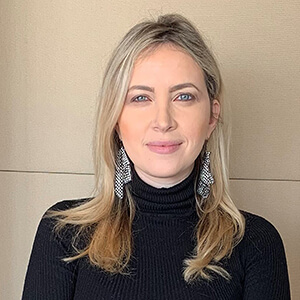 Woodbury, NY, April 24, 2019 — SterlingRisk Insurance, one of the nation's top independently owned insurance brokerages, has hired Kristen Freda as Production Underwriter. In her new role, Freda will handle new business and renewals for the Combined Real Estate Purchasing Enterprise (CREPE), a risk purchasing group that leverages the combined buying power of a large group of real estate interests. She will also help improve and enhance the program's infrastructure, including tracking all business and stages of service. The announcement was made by SterlingRisk CEO David Sterling.
"Kristen joins SterlingRisk with valuable insurance industry experience and a strong background in risk analysis, conflict resolution and marketing," observed Sterling. "I'm confident she will contribute to the continued success of our CREPE umbrella liability policy as well as our other programs. It is a pleasure to welcome Kristen to SterlingRisk."
Freda comes to SterlingRisk from Brady Risk Management Inc. in Huntington, NY, where she provided risk management, analysis, retention, marketing and support. She joined Brady Risk Management in 2015.
A 2010 graduate of State University College at Oneonta, where she received her Bachelor's Degree, Freda is a licensed property and casualty broker. She recently joined the Town of Huntington Cat Shelter managed by the Little Shelter Animal Rescue & Adoption Center in East Northport, NY. She is a resident of Kings Park, NY.