In her new role, DelPrete will run SterlingRisk's Marketing Department and Programs Department while overseeing the day-to-day marketing of SterlingRisk business.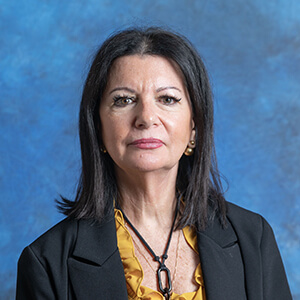 Woodbury, NY, September 24, 2020 — SterlingRisk Insurance, one of the nation's top independently owned insurance brokerages, today announced the promotion of Geraldine DelPrete to Chief Marketing Officer. According to SterlingRisk CEO David Sterling, DelPrete will oversee the strategy for all carriers across all SterlingRisk platforms, including Large Commercial and Select, Programs, Personal Lines, Environmental, Construction, and Aviation. She will also retain the title of President of Programs, with both the Marketing Department and Programs Department under her supervision.
"The role that Geraldine now plays as Chief Marketing Officer is unprecedented at SterlingRisk," observed Sterling. "Her depth of insurance and reinsurance experience and vast carrier relationships will enable us to aggregate our premiums and relationships, resulting in increased clout for our business units. She is a dynamic, strategic thinker who continues to move us in new directions that prove highly successful to our organization as well as our clients. Everyone at SterlingRisk joins me in congratulating Geraldine on her new role as Chief Marketing Officer and looks forward to building upon her accomplishments in the new post."
In her less than two years with SterlingRisk, DelPrete, a member of the Core Velocity Group of BroadStreet Partners, has added an alternative markets platform and reinsurance broker platform; oversaw the relaunch of the broker's real estate program; and expanded numerous additional offerings, including the introduction of Sterling Architects & Engineers and Sterling New Age Cyber .
Prior to joining SterlingRisk in 2018 as Director of Programs, Senior Vice President, DelPrete held senior reinsurance and program development positions at some of the world's largest insurance brokers, including Aon Re.
DelPrete began her professional career at the investment banking firm, J. Henry Schroeder, before launching her reinsurance career at Guy Carpenter & Company, LLC, where she held several positions over a 12-year period. She later joined Aon Re, rising to Senior Vice President of the Catastrophe Management Group, and after six years joined American Re, where she led national accounts. DelPrete went on to join Willis Re to assist in developing Willis Re's New York team/business unit and became one of Willis Group's leading producers. She also served as Executive Vice President and a member of the Willis Partners Council, co-leading the Global Account Initiative. Prior to joining TigerRisk Partners in 2008, DelPrete was Senior Executive Vice President for Gallagher Re, responsible for leading the U.S. Property and Casualty Treaty Group and successfully assisting with the sale of Gallagher Re to Aon Corp.
A graduate of North Carolina State University, where she received an undergraduate degree in finance and economics, DelPrete received her MBA from C. W. Post College. She is active in Covenant House New York and Covenant House New Jersey as well as The Insurance Supper Club.