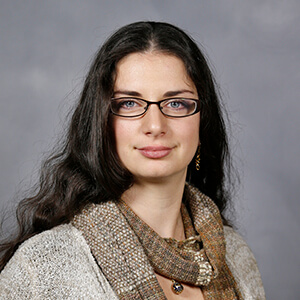 Woodbury, NY, February 19, 2020 — SterlingRisk Insurance, one of the nation's top independently owned insurance brokerages, has hired Kaitlin Friedman as Alternative Market Leader. A Licensed Property & Casualty Insurance Broker, Friedman also provides wholesale support to the Bolton Street Programs Department.
"It's a pleasure to welcome Kaitlin to SterlingRisk," remarked SterlingRisk CEO David Sterling. "She is a solutions-driven commercial lines insurance professional who is enthusiastic, motivated, and committed to outstanding customer service. I am confident she will prove an asset in alternative markets and throughout the organization."
Much of Friedman's experience centers on property and casualty insurance for commercial real estate, non-profits, construction, and manufacturers. She comes to SterlingRisk from HUB International, where she most recently served as an Account Executive handling more than 50 small- to middle-market accounts. She began her career at HUB in 2014 as Assistant Account Executive.
A graduate of the University of Vermont, Friedman received her Bachelor of Science in Wildlife Biology and remains passionate about wildlife conservation, often volunteering her time and resources to organizations dedicated to wildlife protection.